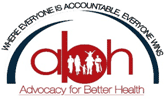 Overview of the project
The USAID Advocacy for Better Health is a five-year project implemented by MAFOC with support from PATH/USAID in order to improve the quality, accessibility, and availability of health services in Uganda by fostering citizen demand and enhancing the capacity of CBOs to advocate for improved responsiveness and accountability by decision-makers and service providers.

Project Goal: Improved quality, accessibility and availability of health and social services.
Project Objectives;
Increase citizen participation in planning and monitoring of health and social services at the district- and/or sub-district-levels.
Increase civil society organization (CSO) advocacy engagement on key policies and issues in the health and social sectors.
Enhance the advocacy and organizational capacity of CSOs to obtain, manage, and implement advocacy projects, including USAID-funded projects.
MAFOC is implementing this project in the 66 sub-counties in four districts as listed below:
Sironko district -Bukhulo, Bukiyi, Masaba, Budadiri TC, Bunyafa, Bugitimwa, Zesui, Nalusala, , Butandiga, Bukyabo, Bumasifa, Bukiise, Sironko TC, Bukyambi, Buhugu, Bumalimba, Busulani, Buwasa, Buwalasi, Buyobo and Buteza Sub-counties.
Mbale district- Bumasikye, Mutoto, Bufumbo, Bubyangu, Bukonde, Bumbobi, industrial division, Bukiyende, Nakaloke and Budwale, Bunghoko, Lwasso, Wanale, Nyondo, Bukasakya, Busiu, Lukhoje, Busoba and Busano sub-counties.
Pallisa district – Kabwangasi, Kamuge, Kakoro, Agule, Olok, Butebo, Kasodo, Pallisa Rural, Opwateta, Akisim, Puti-puti, Petete, Gogonyo, Apopong, Pallisa Town Council, chelekura, Kanginima, kameke, Kibaale Sub-counties
Kumi district: Atutur, Kayumu, Nyero, Ongino, Kumi Town Council, Mukongoro and Kumi rural Sub-counties.

Implementation approaches.
Mobilization and awareness creation on patient's rights and responsibilities.
Capacity strengthening and development.
Strengthen community-duty bearer engagement through Advocacy forums.
Strengthening of community structures through monthly community meetings.
Promote a coordinated CSO Advocacy initiatives through partnerships and networking for sustainability, complementarity and synergy